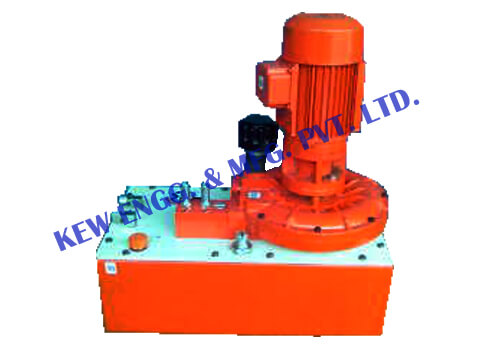 KEW ENGG. & MFG. PVT. LTD. offers a comprehensive range of high quality Web Aligner for accurate guiding. We have been manufacturing and exporting from last 25 years for different industries with more than 8000 installations all over the world. We have capacity to supply 100-150 high quality units and position control system per month. It's specially designed for different types of machine, also web guiding models available from 0.25 HP to 3 HP. We are also providing Cost-effective and high quality servicing, repairing of used system. In our Web Aligner, constant pressure generator produces constant pressure at a given head no pressure regulator is therefore required. Water, oil and scale contamination and other miscellaneous plant air problems are also avoided.
Standard Features
Web Aligner Power Pack Unit
ELECTRO-HYDRO Web Aligner Power Pack Unit:
Electronic of the film Photocell sensor for edge.
Electronic 0 – 5 HP AC Motor.
Electrical Panel Board for Operate the complete Unit.
Hydraulic Cylinder – Adjuster – Oil Pipe.
Speed of Unit 250/min
Variation of the film Winding is 0.5
Technical Specification
HYDRO -PNEUMATIC Web Aligner Unit.
0.5 H.P. Motor
Air Pipe – 5 Mtr.
Oil Pipe – 5 Mtr.
Sensor – 1 pcs
Adjuster – 1 pcs.
Air Filter – 1 pcs.
Oil Filter – 1 pcs.
Hydraulic Cylinder size 6" strock – 1 pcs
Video