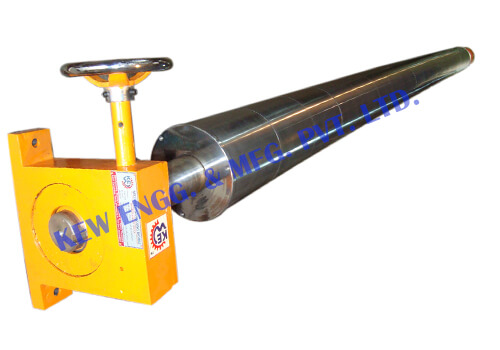 Metal Bow Expander Roll
Metal Bow Expander Roll is most suitable in high-speed Pulp & Paper & Textile Applications It also Known as Wrinkle Removers, Bow Roll & Banana Roller. Bow Roll Manufacturer India for heavy duty and high speed processing machines.
Metal bow expander roll having hard chrome surface which is suitable for high speed and high tension applications for Paper industries, particularly for slitter re-winders, Calendars, Poop Reels, M.G cylinders. On high speed machines it does not wear & tear so it is commonly used in place of Rubber Bow Roll.
Types of Metal Expander Roll:
Individual Segment Rotating Type
Single Piece Rotating Type. (It is too heavy weight due its internal construction and
require extra drives & Pulleys to drive the roll)
Metal Bow Roll With Individual Rotating Segments
Metal Expander roll with hard chrome surface
Carbon Steel Designed Bow Rolls
Metal bow roll with bow angle adjusting worm-worm wheel gear