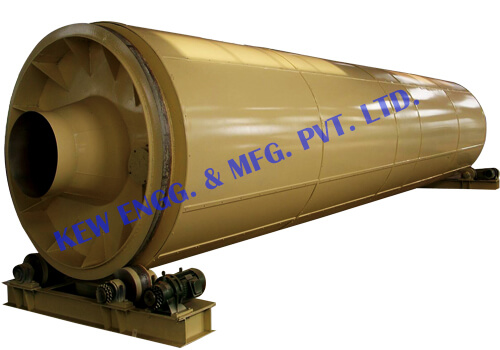 Industrial Rollers
Rollers are Manufacturer India, Different type of Industrial Rubber Rollers like, Calendar Roll, Cooling Drum, Double Jacketed Cooling Roll, Suction Rolls, Spiral Cooling Roll, Cooling Rollers, Dryer Cylinder, Hard Chrome Plated Roll, Hard Chrome Roller, Knurling Roller, Hard Anodized Aluminum Roll, Hard Chrome Roller, Stainless Steel Roll, M S Roller, Aluminum Roller.
KEW ENGG. & MFG. PVT. LTD. manufacturer, exporter & supplier highest number of  Printing Rollers and other Rubber Roller Manufacturer India, with more than 4000 installations all over India and overseas like Gulf Countries, Saudi Arabia, UAE, Dubai, Sharjah, Africa, South Africa, Nigeria, Ghana, Congo, Kenya, Zambia, Sri Lanka, Bangladesh, Malaysia, Pakistan, Nepal, Russia, Thailand, Indonesia, South America, Brazil, Colombia, Venezuela, Argentina, Mexico, Canada, America, etc.
Various types of industrial rollers include drive rollers, guide rollers and conveyor rollers, of which conveyor rollers are likely the most common. can be manufactured through either molding or casting processes and even, in some cases, extrusion processes. However, the molding processes of injection and compression molding are most commonly used for solid rubber industrial rollers.
Some examples of different types of industrial machinery in which are utilized include various types of conveyor systems, web converters, printing presses, stamping presses, feeding machines, bending machines and many more. Due to the wide variety of machinery in which they are used, industrial rolls can be used in an expanse of applications including coating, drying, annealing, calendaring, embossing, metal processing, heat treating, packaging and bulk material handling. Able to be fabricated from a broad spectrum of elastomeric materials, industrial rollers can be made from varied synthetic rubbers such a neoprene, nitrile, EPDM and polyurethane. When formed with a metal core, industrial rollers typically have core materials of aluminum, steel and stainless steel.
Features of Industrial Roller:-
Heavy Heat
Abrasion resistance
Excellent bonding on face length and side coating
High tensile strength
Longer service life
High pressure