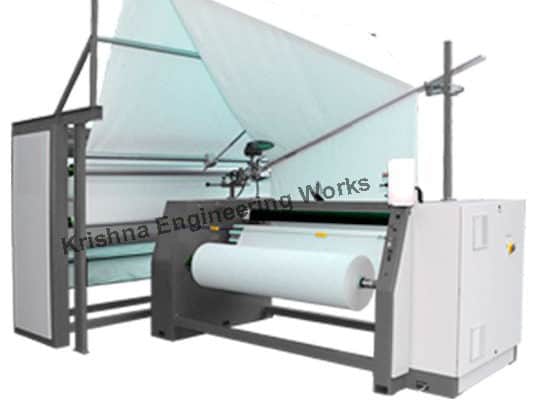 Folding Open Machine Manufacturer, We have been successfully manufacturing, exporting & supplying all types of Textile Processing Machines, like Fully Automatic Paper Core Cutting Machine, Semi-Automatic Paper Core Cutting Machine, Manual Paper Core Cutting Machine, etc. since last 25 years from Ahmedabad, Gujarat, India. Folding Open Machine Manufacturer, Exporter and Supplier. We are winner of 3 times National Award and 2 times International Award for Quality manufacturing. All type of Bow Roll Manufacturer for Textile machinery.
KEW Manufacturers, exports & supplies Paper Core Cutter Machine with high production output & efficient function with more than 2000 installation in place all over India and overseas like Saudi Arabia, UAE, Dubai, Sharjah, South Africa, Nigeria, Ghana, Congo, Kenya, Zambia, Sri Lanka, Bangladesh, Malaysia, Pakistan, Nepal, Russia, Thailand, Indonesia, Brazil, Colombia, Venezuela, Argentina, Mexico, Canada, etc.
Kew Engg manufactures, exports & supplies Core Cutting Machine for cutting of paper core in different sizes from 12 mm to 1000 mm. Our customers can benefit from an economical model to a state-of-art advanced solution. These wide range of solutions are designed for fabric manufacturers, garment factories, fabric distributors and warehouses. These machines are designed for efficient handling, doubling, measuring, compact and straight winding of fabrics on cardboard or paper tube. Our domain expertise allows us to design and fabricate a comprehensive range of double folding & plating machine. Based on cutting-edge technology, these machines are known for their optimum performance. These double folding & plating machine can be operated very easily. Fold Open is process to unfold your materials with high accuracy. Generally used for different types of materials like, Woven, Knitted, Towel fabrics, Jute, Tyre cord, Foils. Fold Open Process repetitive process to unfold material in roll form with high accuracy. It is specially used in Fabric, Textile Industry.